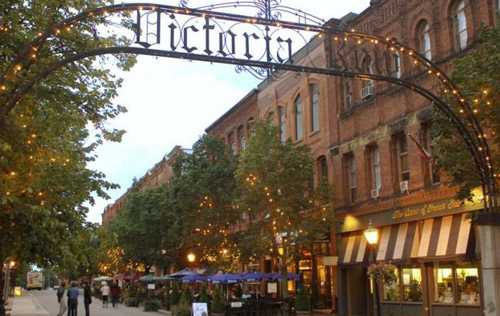 10 Sep

Visiting Charlottetown in Late Summer

September in Prince Edward Island is a blast!

The summer tourists have gone back home as students of all ages go back to school. But the fun is not finished. Islanders are lucky that September brings with it not only the first signs of the Fall Colours (spectacular in this part of Canada) but also some of the best festivals in PEI. One of the festivals, The Prince Edward Island International Shellfish Festival, may be the best in Canada. If you're planning to go this year, hurry up because it starts this coming September 13. The festival grounds are within walking distance from the Charlottetown Inn and Conference Centre on Grafton Street. This festival is for seafood lovers! It's definitely on my list. Mussels, Lobster, Oysters, Wine! And the warmth and hospitality of Islanders.

What else do you need?

Later in the month beer drinkers can indulge at the Prince Edward Island Beer Festival, September 21 and 22. Too many breweries to mention participate in the festival but let me say you should try PEI Brewing Company which won two awards in two separate categories at the 2018 Canadian Brewing Awards in Halifax, Nova Scotia last May. Also, I'd say try a cerveza from the creative Collective Arts Brewery, an Ontario brewery with a unique approach to beer, art and music!

At the end of the month Islanders and visitors will have the opportunity to see and meet Ms. Michelle Russell. Ms. Russell is a born psychic and medium. Now, I won't say I have met her and I've always been a bit of a skeptic when it comes to mediums, but reading about her on her website, I am intrigued. Who knows, maybe some day I will go see Ms. Russell. She'll be at the Charlottetown Inn and Conference Centre on September 29.

Finally, to say goodbye to September, if you're planning to visit Charlottetown at the end of the month and you're a runner, why not participate in the CIBC Run for the Cure on September 30. You can do 1 or 5 km. If it was me, I'd run the 5K. The route is beautiful. Of course, no one can guarantee the weather, but if the weather is nice, you might run by beautiful fall coloured trees around Victoria Park. Then go past Beaconsfield Historic House, then run down towards the water turning on the appropriately named Water Street to Prince Street and finishing in beautiful Confederation Landing. The route actually starts and finishes at Confederation Park for the long run. Confederation Landing is just a 10 minute walk from the Charlottetown Inn and Conference Centre.

Happy Travels and see you soon!